Preservation of Affordable Housing (POAH) is a nonprofit developer, owner and operator of nearly 13,000 affordable homes in eleven states and the District of Columbia. 
POAH's primary mission is to preserve, create and sustain affordable, healthy homes that support economic security, racial equity, and access to opportunity for all.
POAH specializes in the preservation of existing affordable housing that is at risk of being lost due to market pressures or physical deterioration. POAH has expertise in new construction and neighborhood-scale mixed-income development and mixed-use redevelopments.
POAH's communities serve a broad range of households, including families, seniors, and persons with disabilities.
Values: These core values support and inform the pursuit of our mission:
Service: We serve a broad range of people, but our focus is on low- and moderate-income households who may not have access to decent, safe and healthy housing.
Opportunity: We know that many of our residents need more than just stable housing to succeed and we seek to improve their access to opportunity.
Citizenship: Our properties contribute to the health of their surrounding communities.
Partnership: We believe in the value of partnership with residents, neighbors, development partners, public agencies, funders and other stakeholders.
Stewardship: We are long-term owners and operators of our communities, and so we insist that they be financially, physically and environmentally sustainable over a long time horizon.
Sustainability: We invest in energy efficient and environmentally sustainable buildings not only to reduce operating costs, but because it's the responsible thing to do.
Advocacy: We bring the lessons of extensive experience to inform and improve public policy.
Performance: We value property financial performance because it allows us to enhance our impact in our communities and advance our mission into new communities.
Teamwork: We are committed to a culture of collaboration, inclusion, and hard work, and we promote opportunities for professional growth.
Diversity & Inclusion: We believe a diverse and inclusive team is a stronger, smarter team, and we actively promote diversity and meaningful inclusion of different perspectives among our board, our staff, our partners, in our procurement of good and services, and at our communities. Learn more about how POAH is working to improve diversity and inclusion here.
Racial Equity: We understand that addressing structural racism and achieving racial equity are central to the work we do and we proactively integrate the issue of race in our housing work.     
Accountability: We live up to our commitments, consistently conducting our business according to the highest standards of integrity and professional excellence.
Innovation: We develop and execute creative solutions to problems others may see as insurmountable.
Impact: We systematically measure our impact across multiple realms, using data to improve performance and enhance our impact.
Here's what we focus on:
We Preserve Affordability.  POAH is committed to preserving at-risk affordable housing as an asset for today's residents and for future generations.
We Build for the Future.  POAH builds and renovates for long-term sustainability – both environmental and financial.
We Bring Creative Solutions.  POAH gets the deal done by applying expertise and creativity to overcome challenges and deliver value for all stakeholders.
We Foster Community.  POAH operates healthy communities of choice and has helped to revitalize entire neighborhoods.
We Invest in Our Residents.  POAH provides amenities and services to promote resident success and economic security.
Watch: About POAH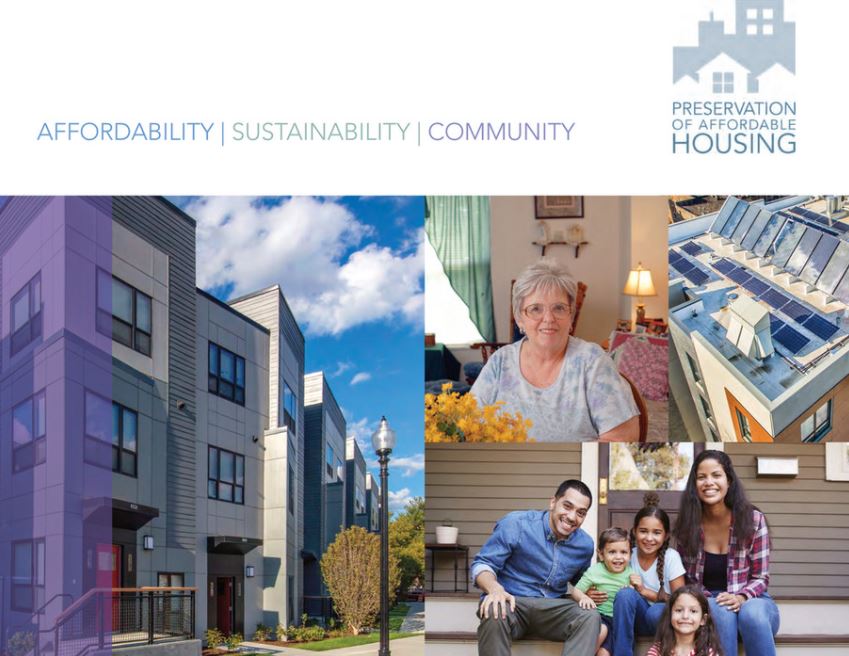 Read: 2023 POAH Brochure
POAH's 20th Anniversary Report
POAH Chicago: Chicago Brochure
POAH's Strategic Plan 2022-2026 Five-Year Strategic Plan
POAH and POAH COMMUNITIES strongly support fair housing and equal opportunity for all. If you think you have been a victim of housing discrimination please seek out the many resources available to you, including through the US Department of Housing and Community Development (HUD) report system here, state anti-discrimination agencies, and local fair housing or human rights commissions or committees.