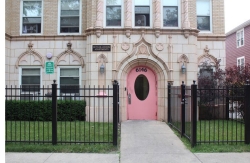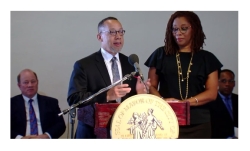 POAH and Develop Detroit will partner with the City of Detroit on a revitalization development in the Sugar Hill Arts District that will include a range of housing types and affordability levels and neighborhood investments.
The $32 million development project announced June 9 by Mayor Mike Duggan will be designed by Phil Freelon, the internationally recognized architect who designed the National Museum of African American History and Culture in Washington, DC.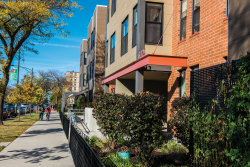 DNA info Chicago
by Sam Cholke
WOODLAWN — The City Council is considering giving another boost to affordable housing in Woodlawn with a proposal Wednesday to inject $25.4 million to improving 196 units.
Aldermen are considering $20 million in tax incentives and loans for nonprofit developer Preservation of Affordable Housing to add to the growing number of affordable rental apartments in Woodlawn.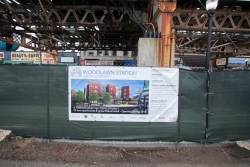 Rahm Emanuel and Bill Eager
Chicago Sun Times
...The City of Chicago and Preservation of Affordable Housing (POAH) have been working in close coordination with Woodlawn residents for many years.
When POAH was approached by the city and local Woodlawn residents to help redevelop Grove Parc Plaza, a three- block stretch of public housing that had fallen into disrepair, we not only saw the potential in Woodlawn, we saw a willing partner in the City of Chicago.
Mayor Rahm Emanuel today announced Jewel-Osco will build a full-service grocery store and drive-through pharmacy on the northwest corner of 61st Street and Cottage Grove Avenue. The new store will bring high-quality fresh food options to the Woodlawn community. 
 
"Today we are taking the next major step in the renaissance and resurgence happening across Woodlawn," Mayor Emanuel said. "This new grocery store will bring fresh food options to a community that is witnessing an unprecedented level of investment, growth and progress."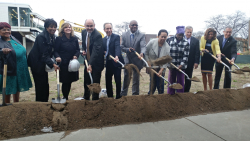 Senator Dick Durbin (D-IL) (3rd from right) joined members of the Woodlawn community to celebrate the groundbreaking for Woodlawn Station, the neighborhood's first transit-oriented development, adjacent to the Chicago Transit Authority's Green Line Station at 63rd St. and South Cottage Grove Avenue. Woodlawn Station is being developed by POAH with financing from: U.S. Department of Housing and Urban Development; City of Chicago; Local Initiatives Support Corporation; BMO Harris Bank and the Illinois Housing Development Authority.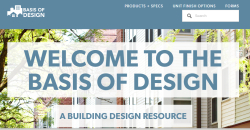 POAH's Design and Building Performance department has  launched the new "Basis of Design" website that helps contractors, architects and site staff save money in selecting and ordering materials. Specifying and installing quality products and systems from this source provides consistency in design, durability, and maintenance. It also presents opportunities for energy and water savings across the portfolio.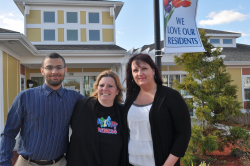 Dylan Baker's autism has been a challenge but never held him back from his dream
Dylan Baker is a  2016 graduate of the University of Massachusetts, Dartmouth, MA who grew up in Temple Landing, POAH's affordable housing complex in New Bedford, Massachusetts in the southeast part of the state.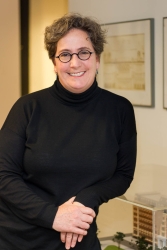 Resilient Power Leadership Grants Help Low-Income Communities Access Solar+Storage Solutions
Vice President of Design and Building Performance Julie Klump announced that POAH is one of seven community-based nonprofits and affordable housing developers selected to receive grants from Clean Energy Group's Resilient Power Leadership Initiative. The grants are part of the Resilient Power Project to build organizational capacity on the benefits of solar and energy storage (solar+storage) technologies.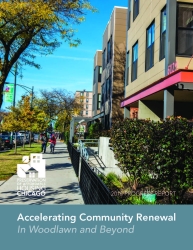 The POAH Chicago office has issued a progess report on its multi-year redevelopment  activities since receiving a $30.5 million HUD Choice Neighborhoods Grant in 2011 that has generated close to $400 million in community investments on the South Side of Chicago.
Pages