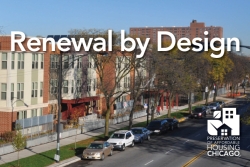 POAH has released Renewal by Design, a booklet describing its redevelopment of Woodlawn and surrounding blocks on the South Side of Chicago begun in 2009 with the support of the City of Chicago and a $30.5 million HUD Choice Neighborhood Initiative grant. The revitalization of this neighborhood long troubled by high poverty and crime has created a mixed-income, mixed use housing and retail community with great potential just a steps from the University of Chicago, Lake Michigan and the site of the future Obama presidential library.
POAH's Billings Forge is among the cases highlighted from around the country by Urban Institute where developers have navigated complex policy and financing environments to preserve affordable housing.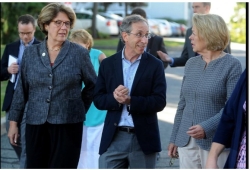 U.S. Rep. Niki Tsongas toured a local affordable housing complex for seniors Thursday to take a closer look at how federally funded housing is operating in the district.​ read MetroWest Daily News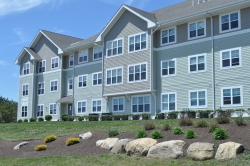 The Baker-Polito Administration announced awards to fund the development, renovation and preservation of affordable rental housing across Massachusetts including POAH's Canal Bluffs Phase III, the final phase of a new construction project located on a 17‑acre site off Route 28 in Bourne, on scenic Cape Cod..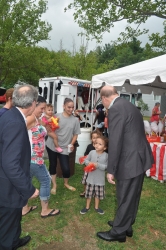 In visit to Meadowbrook, McGovern touts new service model
read Daily Hampshire Gazette article
watch WWLP story
see event photos

In Chicago's Woodlawn, community development sparks talk of neighborhood renewal
BY PATRICK SISSON  MAR 21, 2017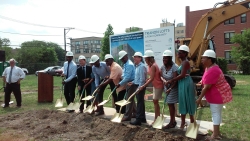 Woodlawn residents will soon be able to move into the first market rate rental property in over 40 years thanks to the new Trianon Lofts, 803 E. 61st St., which broke ground today.The upcoming development features 24 units that have two bedrooms and two baths each at 900 to 950 square feet. Units will feature granite countertops, stainless steel appliances and a washer and dryer inside of the unit for the market price.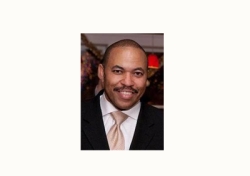 Boston - Preservation of Affordable Housing, a national nonprofit developer/owner of 9,000 affordable apartments, has named Anthony Waddell as Vice President of Real Estate Development for the mid-Atlantic region. Waddell, former Director of Public Finance for the DC Housing Finance Agency (DCHFA), will help expand POAH's efforts in the DC area and key mid-Atlantic markets from Pennsylvania to North Carolina.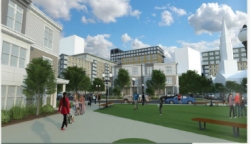 The City of Boston has submitted a $30 million Choice Neighborhoods Grant application for the Whittier Street revitalization that POAH and partner Madison Park Development Corporation will co-develop.
Press release:
Office of the Mayor
Martin J. Walsh                                                                                                
Boston Housing Authority Competes for $30 Million to Redevelop Whittier Site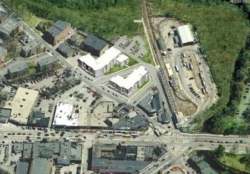 Nuestra Comunidad Development Corporation and Preservation of Affordable Housing Inc. (POAH) reported on their proposal for the Mattapan Station mixed-use development at a public meeting organized with the MBTA on Wednesday night, with non-profit representatives fielding questions on housing and community involvement.
Read Dorchester Reporter story
Pages