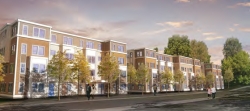 Nonprofits Preservation of Affordable Housing (POAH) and Somerville Community Corporation (SCC) and real estate investment/development firm Gate Residential have been selected to develop the Clarendon Hill property located at 34 North Street, Somerville according to a Somerville Housing Authority (SHA) announcement this week. The Clarendon team was selected earlier this month by the SHA's selection committee after review of the proposals and an interview process.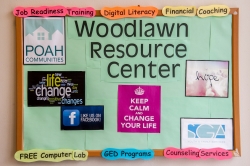 POAH has been selected as a recipient of the Community Progress Makers Fund, a $20 million grant initiative to support 40 visionary nonprofit organizations in their efforts to establish new approaches to long-standing urban economic challenges in the United States – including economic development, environment sustainability, urban infrastructure, and affordable housing.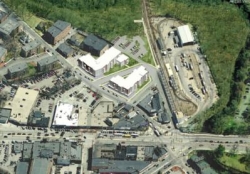 The MBTA has chosen a development team to build a mixed-use project on what is now an underused parking lot next to Mattapan Station. The decision sets in motion an important new housing start in one of the few Boston neighborhoods that has been relatively untouched by the city's unprecedented building boom. read article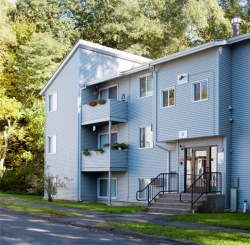 POAH has received the top innovation award for its proposal to create a new "affordable housing donation tax credit" (DTC)  for Massachusetts from The Home Funders, a collaborative formed in 2003 to address the unprecedented crisis in affordable housing for very low income families in the state. The tax credit would use a portion of the existing state housing credit to encourage the donation of existing housing to nonprofits who agree to preserve it as affordable for the long-term.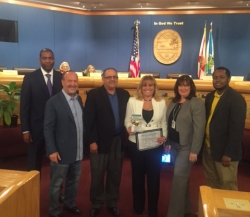 Maria Navarro, Property Manager for Cutler Meadows Glen in Miami (center) accepted an award given to POAH Communities for the Miami's property's participation in the new Homeless Preference program launched by HUD-Miami and the Homeless Trust Group.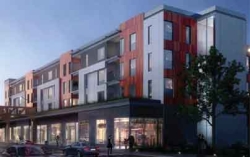 The Illinois Housing Development Authority (IHDA) this week announced that POAH's future Woodlawn Station, a mixed-use building that will offer 70 apartments in Chicago's Woodlawn neighborhood, will receive Federal Low-Income Housing Tax Credits. Construction will begin this fall on the mixed‐use, transit oriented development which will create one- two- and three-bedroom apartments and 15,000 square feet of ground level retail space on 63rd Street. read more
  rendering of Woodlawn Station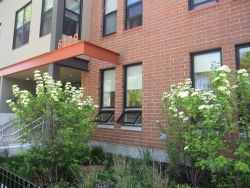 The Grant at Woodlawn Park, POAH's second new construction building on South Cottage Grove Avenue in Chicago, has earned the "LEED for Homes" Platinum rating- the highest possible ranking- from the U.S. Green Building Council. LEED stands for Leadership in Energy and Environmental Design. This is POAH's second LEED Platinum designation in Chicago; The Jackson at Woodlawn Park earned the title a few years ago.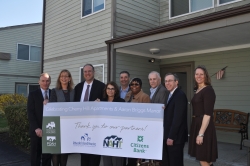 Rhode Island state officials, representatives from Rhode Island Housing and Boston-based Preservation of Affordable Housing at a celebration to kick off renovations at Cherry Hill Apartments (Johnston) and Aaron Briggs Manor (Providence), two housing developments for low-income seniors.
Located just four miles apart, "Cherry Briggs," as the project is known, has been awarded funding from the Rhode Island Pilot Housing Preservation and Production Program (HPPP) and is the first housing in the state to begin renovations under this new funding.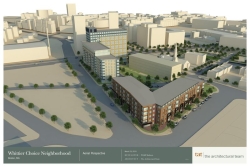 POAH and Madison Park Development Corporation's plans for an 88-unit mixed-use development as the first phase of an innovative redevelopment of the Whittier Street public housing development is among the projects funded by the City of Boston.
"[Redevelopment] is a great opportunity for what has been a lifeless, vacant parking lot to become a positive gateway into Mattapan Square," said state Rep. Dan Cullinane. The property's close proximity to public transit and the Main Streets district are particular attractions.
Pages