... In 2013, a nonprofit called Preservation of Affordable Housing paid $234 million for about 850 apartments in Boston, Cape Cod and elsewhere in the state to prevent the units from being converted to market rate....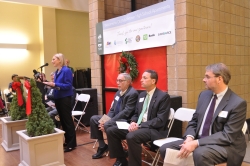 THE MIDDLETOWN PRESS, Middletown, Ct, 12-9-15 City and state officials joined residents Wednesday to celebrate affordable housing with the nearly completed renovation of the Old Middletown High School Apartments done by the nonprofit developer Preservation of Affordable Housing.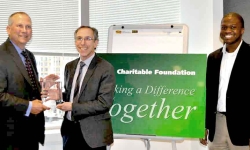 POAH was recently awarded a $100,000 affordable housing grant through the TD Charitable Foundation's "Housing for Everyone" grant competition. The grant will be used to create accessibility upgrades and senior care services at the Tribune Apartments for seniors in the Town of Framingham, a community in the Metro West area of Greater Boston.
Pages