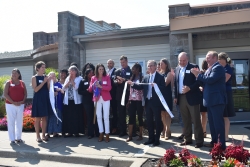 (Independence, MO) - August 30, 2017 - Community Services League (CSL), Preservation of Affordable Housing (POAH), Greater Kansas City LISC, Holy Rosary Credit Union and Compass Working Capital along with representatives for US Senator Roy Blunt and US House of Representatives Emanuel Cleaver, II, the Mayor of Independence, Eileen Weir, and Hawthorne Place Apartments residents, celebrated the dedication of the new Financial Opportunity Center August 30 at Hawthorne Place Apartments in Independence, MO.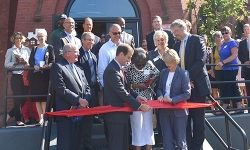 Connecticut Housing Commissioner Evonne Klein, Connecticut Housing Finance Agency Executive Director Karl Kilduff, HUD Field Office Director Suzanne Piacentini and Hartford Mayor Luke Bronin joined the leadership of nonprofit Preservation of Affordable Housing (POAH) and the Melville Charitable Trust to celebrate the completion of renovations at Billings Forge, a 113-unit mixed-income apartment complex located in the Frog Hollow neighborhood of Hartford Thursday.  The upgrades improve the quality of the apartments while pre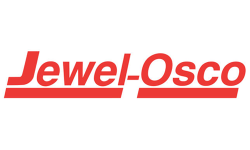 A signal that Woodlawn's resurgence as a national model for neighborhood renewal is continuing, Preservation of Affordable Housing (POAH) received Chicago Plan Commission approval today to move forward with developing the first full-service grocery in Woodlawn in more than 40 years.  Plans for the new 48,000 square foot Jewel-Osco store at the corner of 61st Street and South Cottage Grove mark POAH's latest development in Woodlawn along the South Cottage Grove Corridor, the gateway to the future home of the Obama Presidential Center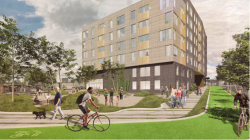 Boston Herald
Donna Goodison Tuesday, August 15, 2017
A proposed $57 million development would convert part of the MBTA's Mattapan Station parking lot into a mixed-income apartment building with 135 units and 10,000 square feet of commercial/retail space.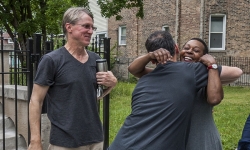 In just 18 months, Renew Woodlawn has helped 26 first time homebuyers purchase single family and two-flat homes in the Woodlawn community.  24 of these homes were vacant eyesores before the start of the program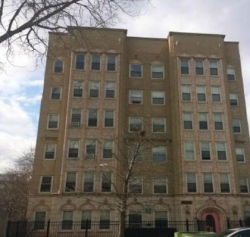 ChicagoAffordable Housing July 27, 2017 Chuck Sudo, Bisnow Chicago 
The Preservation of Affordable Housing is adding to its Woodlawn portfolio. The firm acquired two apartment buildings near the site of the Obama Presidential Center for $1.5M and plans to renovate the buildings for low- to moderate-income housing for seniors.
POAH is buying the five-story Johnson at 6230 South Dorchester and the six-story Butler Lindon at 6146 South Kenwood from Woodlawn East Community and Neighbors (WECAN), a community development group.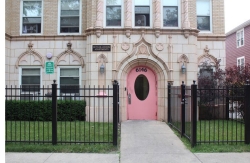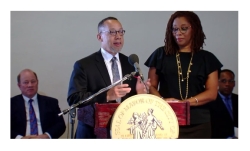 POAH and Develop Detroit will partner with the City of Detroit on a revitalization development in the Sugar Hill Arts District that will include a range of housing types and affordability levels and neighborhood investments.
The $32 million development project announced June 9 by Mayor Mike Duggan will be designed by Phil Freelon, the internationally recognized architect who designed the National Museum of African American History and Culture in Washington, DC.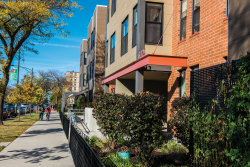 DNA info Chicago
by Sam Cholke
WOODLAWN — The City Council is considering giving another boost to affordable housing in Woodlawn with a proposal Wednesday to inject $25.4 million to improving 196 units.
Aldermen are considering $20 million in tax incentives and loans for nonprofit developer Preservation of Affordable Housing to add to the growing number of affordable rental apartments in Woodlawn.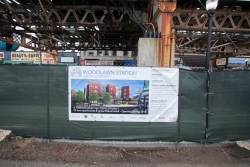 Rahm Emanuel and Bill Eager
Chicago Sun Times
...The City of Chicago and Preservation of Affordable Housing (POAH) have been working in close coordination with Woodlawn residents for many years.
When POAH was approached by the city and local Woodlawn residents to help redevelop Grove Parc Plaza, a three- block stretch of public housing that had fallen into disrepair, we not only saw the potential in Woodlawn, we saw a willing partner in the City of Chicago.
Pages