At POAH, we believe that access to affordable and healthy housing is critical, but it's only one part of the answer. To truly take on the challenges of poverty and barriers to opportunity, we must understand, support and engage our communities in finding solutions. POAH Communities' Community Impact program was founded on these principles:
Stable Housing Operations – Our first and most important role is to support our residents in remaining stably housed. We do this through strong property management and by offering services and supports that remove barriers to stability.
Informed Decision Making – POAH Communities invests in the systems, people and tools necessary to use data and analysis to inform, improve and measure our impact.
Partnership Development - We create partnership with creative, sustainable organizations in our communities that offer choice and empower residents towards opportunity.
Community-driven Solutions – We engage the entire site team in defining meaningful, timely goals. We engage residents throughout this process. 
Outcome Areas - We pursue, track and measure outcomes in six areas:

In its first 16 months, the Family Self Sufficiency program has served 114 households at six POAH properties representing 31% of eligible households, which far exceeds the 5% average national enrollment rate.
The Family Self Sufficiency (FSS) is a program that enables HUD-assisted families to increase their earnings, build savings, and make progress toward self-sufficiency. Read about the FSS program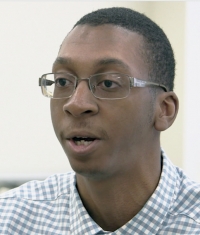 The staff took a personal interest in me and helped me get the skills and training I needed to prepare me to do something I really love.
                                 - Joshua Conner, Client, Woodlawn Resource Center
​Read our Community Impact Brochure