At POAH, we believe that access to affordable and healthy housing is critical, but it's only one part of the answer. To truly take on the challenges of poverty and barriers to opportunity, we must understand, support and engage our communities in finding solutions.
POAH Communities' Community Impact Program is a portfolio-wide approach that mobilizes every site team towards shared goals with residents and community partners in these 6 areas:

In its first 16 months, the Family Self Sufficiency program has served 114 households at six POAH properties representing 31% of eligible households, which far exceeds the 5% average national enrollment rate.
read about FSS program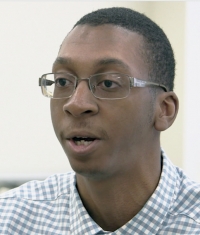 The staff took a personal interest in me and helped me get the skills and training I needed to prepare me to do something I really love.
                                 - Joshua Conner, Client, Woodlawn Resource Center
​Read our Community Impact Brochure