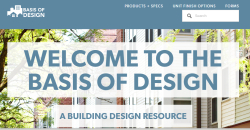 POAH's Design and Building Performance department has  launched the new "Basis of Design" website that helps contractors, architects and site staff save money in selecting and ordering materials. Specifying and installing quality products and systems from this source provides consistency in design, durability, and maintenance. It also presents opportunities for energy and water savings across the portfolio.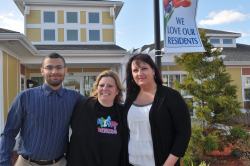 Dylan Baker's autism has been a challenge but never held him back from his dream
Dylan Baker is a  2016 graduate of the University of Massachusetts, Dartmouth, MA who grew up in Temple Landing, POAH's affordable housing complex in New Bedford, Massachusetts in the southeast part of the state.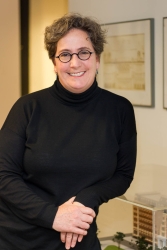 Resilient Power Leadership Grants Help Low-Income Communities Access Solar+Storage Solutions
Vice President of Design and Building Performance Julie Klump announced that POAH is one of seven community-based nonprofits and affordable housing developers selected to receive grants from Clean Energy Group's Resilient Power Leadership Initiative. The grants are part of the Resilient Power Project to build organizational capacity on the benefits of solar and energy storage (solar+storage) technologies.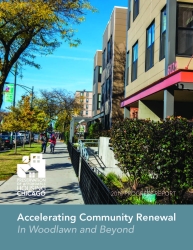 The POAH Chicago office has issued a progess report on its multi-year redevelopment  activities since receiving a $30.5 million HUD Choice Neighborhoods Grant in 2011 that has generated close to $400 million in community investments on the South Side of Chicago.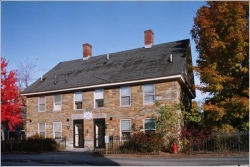 CLAREMONT, NH- Boston-based nonprofit Preservation of Affordable Housing (POAH) has made a $2,500 "challenge grant" to New Hampshire's Southwestern Community Services (SCS) to support its management of a public bus service in Newport, Charlestown and Claremont that serves many seniors, disabled and low income residents.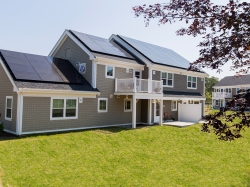 The Residences at Melpet Farm, POAH's 27 units of affordable rental housing on Cape Cod, a highly desirable tourist area, have been awarded the "Silver" in The Best in American Living™ award from the National Association of Home Builders.
The recipient of the award was POAH's architect, Brown Lindquist Fenuccio & Raber Architects Inc., a diversified architectural firm in Southeastern Massachusetts, the Greater Boston Area, and Cape Cod.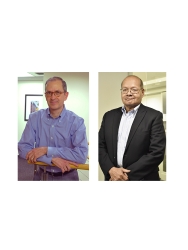 BOSTON– Boston-based Preservation of Affordable Housing has named Randy Parker as its new Managing Director, Chief Financial Officer, succeeding Laura Vennard who will be retiring Feb. 3. Parker will serve as POAH's senior finance leader and principal financial strategist. He will be working closely with the senior team and POAH's board to develop and implement financial policies and helps to establish the strategic direction of the organization which owns more than 9,000 affordable rental apartments in nine states and the District of Columbia.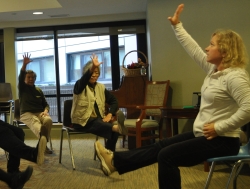 POAH's Blackstone Apartments in Boston hopes to resume the Senior HealthWISE program with Massachusetts General Hospital next month following a period in which the hospital has been working on redesigning the strategy to tie it more closely to its intensive care management team. Last year, a senior nurse, geriatric social worker, and resource specialist met with seniors and disabled residents in a space created for the program at Blackstone.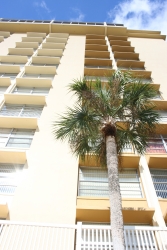 AFFORDABLE HOUSING FINANCE
Boston Capital Invests in 2 POAH Communities
Located in Melbourne, Fla., the senior properties will undergo extensive rehabilitation.
By Donna Kimura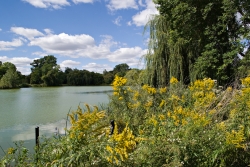 POAH's Vice President, Chicago Area, Bill Eager shares why the Chicago South Side neighborhood where POAH initiated a major revitalization won "Neighborhood of the Year" in the recent Curbed Chicago competition. In Your Guide to Woodlawn, Eager, Dr.
Pages