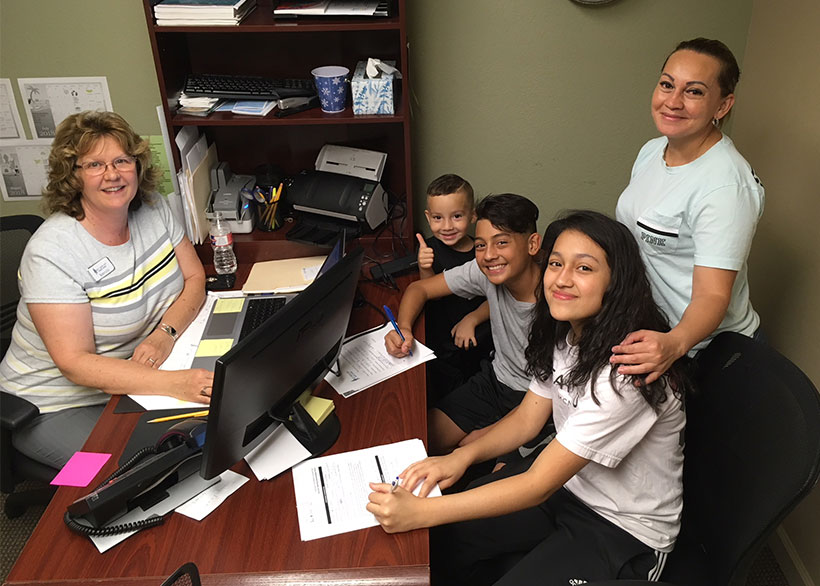 The Power of College Savings
Access to higher education is one of the best ways for low-income children to climb the economic ladder, but college enrollment and completion rates among low-income students significantly lags behind rates for middle- and high-income students, perpetuating poverty and exacerbating income inequality.
Research shows, however, that even modest college savings can have a major impact. Low-income students with under $500 in college savings are more than three times more likely to enroll in college and 4.5 times more likely to graduate, compared to students with no college savings. There is evidence that such savings may help children perceive themselves as college-bound, making this goal appear more realistic, and even influencing children's academic performance and preparedness for the rigors of higher education.
About the Program
In 2017, POAH launched the Amy S. Anthony College Savings Accounts at its largest community, 745-unit Hawthorne Place Apartments in Independence, Missouri. This innovative program was established to honor POAH's founder, Amy S. Anthony, who retired as POAH's CEO in June of 2015 and passed away in 2018. Learn more about her legacy here.
POAH creates college savings accounts for every child between 5 and 19 years of age who live at Hawthorne Place, and whose families are participating in the Family Self Sufficiency program (POAH estimates that more than 600 children at Hawthorne Place are in eligible households). POAH provides the initial $250 seed deposits for each child's account, and provides ongoing matching funds.
Holy Rosary Credit Union (HRCU) is the depository institution for the savings program, collecting families' savings and matching deposits and holding funds for educational purposes. HRCU opened a cashless branch within Hawthorne's David Stanley Community Center to assist families in opening and servicing the accounts.
Dedicated onsite financial coaches and employment counselors from Community Services League of Kansas City (CSL) assist participating families with the creation and maintenance of their College Savings Accounts. Beyond supporting the Amy S. Anthony College Savings Accounts program, CSL operates the Family Self-Sufficiency program at Hawthorne, combining financial education workshops, one-on-one coaching, and ongoing support with a powerful savings incentive to promote earnings and asset growth.
By combining the Amy S. Anthony College Savings Accounts with the Family Self-Sufficiency program at Hawthorne Place, POAH hopes to encourage both increased earnings and targeted savings to promote opportunity for children and their parents at our largest family community.
Those wishing to donate to the Amy S. Anthony College Savings Accounts program may mail a check payable to POAH, Inc. and send it to POAH Finance, 2 Oliver Street, Suite 500, Boston, MA 02109 noting "Donation to Amy Anthony College Savings Program" in the check memo. For additional information or questions, please contact Julianna Stuart at jstuart@poahcommunities.com or 617-459-2794.