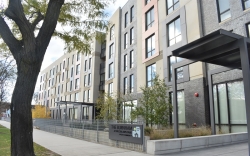 Focus on: Chicago
By Brad Stanhope, Novogradac Journal of Tax Credits
When visiting Chicago's Central Business District, the first thing you notice is the large number of cranes building high-end residential developments," said Jack Swenson, who works in community development for Local Initiatives Support Corporation (LISC) Chicago.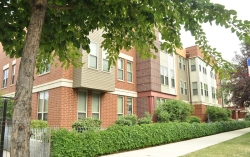 By: Bill Eager, Preservation of Affordable Housing; David Doig, Chicago Neighborhood Initiatives; Ghian Foreman, Greater Southwest CDC; and Richard Townsell, Lawndale Christian Development Corp.​
Crain's Chicago Business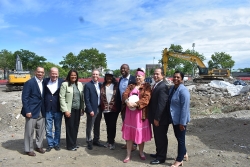 BOSTON, MA – U.S. Sen. Tim Scott (R-SC) visited POAH's Whittier Street redevelopment in Boston on June 15 as part of a national tour of new Opportunity Zones – a program created by last year's federal tax law that provides new incentives for investment in some of the country's poorest neighborhoods.
The Whittier Street Apartments are located in Lower Roxbury, one of the 79 communities targeted by the Baker administration as an Opportunity Zone.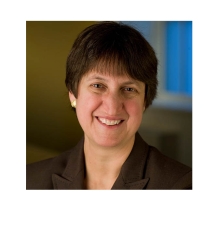 POAH has named Judith S. Jacobson as it new General Counsel/Managing Director starting September 4.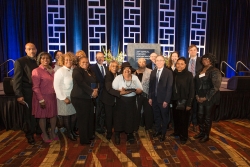 CHICAGO – On April 5, Local Initiatives Support Corporation (LISC) Chicago presented the 24th Annual Chicago Neighborhood Development Awards (CNDA) to recognize and honor the top community development, real estate development and architectural design projects in the city's neighborhoods.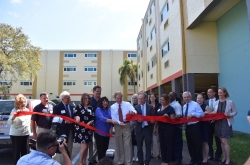 MELBOURNE, FL – US Senator Bill Nelson joined local officials, financial partners, and residents to cut the ribbon for the completion of $16.2 million in renovations to Trinity Towers, an affordable senior housing development in Melbourne, FL owned by nonprofit Preservation of Affordable Housing (POAH).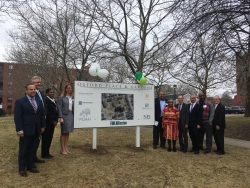 Providence, RI – Congressman David Cicilline (D-RI 1st District) and Providence Mayor Jorge Elorza today joined RIHousing and nonprofit developer Preservation of Affordable Housing (POAH) along with supporters and residents at a ceremonial groundbreaking for renovations to take place at Oxford Place and Oxford Gardens affordable housing complex.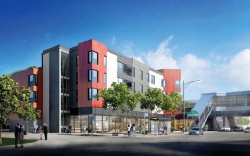 By Mary Wisniewski, Chicago Tribune
Novelist Nelson Algren wrote that "Every day is D-Day under the 'L.' "
The space under the "L" station at 63rd Street and Cottage Grove Avenue has that battlefield vibe — noisy, dark, gritty and claustrophobic.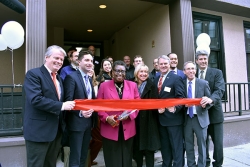 FRAMINGHAM, MA – State Senator Karen Spilka, Representative Jack Lewis, MassHousing Acting Executive Director Tom Lyons and other local leaders joined the nonprofit Preservation of Affordable Housing (POAH) to celebrate completion of over $5.1 million in renovations to Tribune Apartments, a 53-unit affordable housing development for seniors and people with disabilities in the vibrant Irving Square Historic District of South Framingham. The upgrades improve the quality of the apartments while preserving much-needed affordable homes for the community.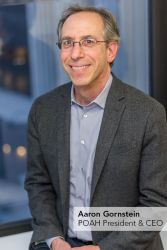 POAH's President and CEO, Aaron Gornstein, sent the following letter to the members of the House-Senate Conference Committee on the Tax Cuts and Jobs Act on December 5, 2017.
Dear Members of the House-Senate Conference Committee on the Tax Cuts and Jobs Act:
With millions of American families lacking access to affordable rental housing, it is critical that tax reform do no harm to our nation's affordable housing production programs. 
Pages